Two Rivers Counterfeits -- Exceptional custom flocking done in AMERICA by an American HERO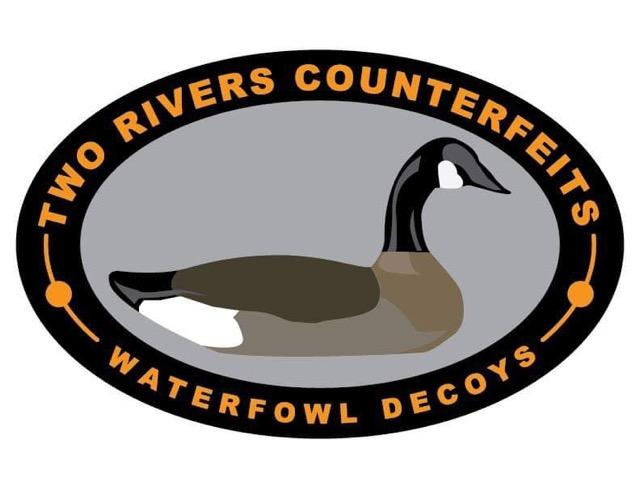 We spare no details with our products. High-end industrial grade components, gold plated connectors, exceptional detail on our carving and our painting, and features above and beyond any other motion decoy manufacturer. So when we started looking for a partner to fully flock our decoys, we had no intention of slacking off. Two River Counterfeits is the best in the industry. Two River Counterfeits Flock-LocTM process redefines tough, durable flock that looks exceptional and we are excited to have Two River Counterfeits on our team. Combining the best motion decoys with the best flocking in the industry is a NATURAL (get it?) combination that we promise will deliver exceptional results. Remember, we at the The Real DeCOY live for hunting waterfowl and we only partner with companies that meet our exceptionally high standards. Flock-LocTM and Two River Counterfeits hits all the marks. If you are looking for an incredibly effective combination beyond other hunts, look no further...The Fully Flocked Natural is your answer.
Before and after flocked decoys and The Natural fully flocked
What a funny name? Is he a knock-off?
Two River Counterfeits...funny name but a great story. Andy, a dedicated outdoorsman and perfectionist, after years of hunting over decoys that just didn't measure up, decided he was going to find a way to make the best flocking process known to man. After countless hours of trial and error, field testing, and refining his process, he developed the Flock-LocTM flocking methodology. A true testament to a dedicated perfectionist, avid waterfowl hunter and artist, Andy's process produces the best flocking you can get your hands on.
But why is his company called Two River Counterfeits if it is a proprietary process? Well, the story gets better and best told by Andy.
"I get a lot of questions about Two River's Counterfeits. The name is a tribute firstly to the county I call home which is bordered by the two rivers I cut my teeth duck hunting on; The Paumunky River to the south and The Mattaponi River to the north in Virginia. Counterfeits is a tip of my hat to the brothers Ward out of Crisfield, MD. Steve and Lem were barbers in the town during the depression. Haircuts cost 15 cents. Between customers, they would sit and whittle decoys and shorebirds which they called shooting stools and counterfeits, a precursor to the term decoy, or perhaps just a local term. Either way, before long local hunters took notice of their craftsmanship and as the depression was on, wild game was standard fare and a good rig of decoys was the difference between supper and not. They sold their blocks for $1.25-1.50. They sold them as quick as they could make them and before long there was a decoy shop attached to the barber shop with a sign that read: LT WARD AND BRO. WILDFOWL COUNTERFEITERS IN WOOD."
We love that story and hope you do as well. We know one thing for sure at the Real DeCOY, you will love his flocking.

Flock Loc technology™ - NOTHING is TOUGHER™
Andy has been hunting ducks since he was eight. At a young age, Andy become interested in the art and tradition of making decoys. As an artist and a dedicated perfectionist, Andy determined he was going to figure out the best, and toughest flocking process for hardcore hunting decoys. After years of research, trial and error, and rigorous testing, Andy developed a rigorous process and methodology for the BEST flocking process on the market... Flock-LocTM technology. It's nothing you can create in a foreign land, that's for sure. ONLY IN AMERICA by skilled hands.



Firefighter and Hero

When Andy is not flocking decoys or enjoying the great outdoors, he is protecting our community and saving lives. Here, at The Real DeCOY, our goal is to provide only the best products for our customers and, at the same time, partner with people and companies that represent our core values. We thank Andy for his service to our community and we are proud to have him on our team. Military and first responders ARE the true HEROS of our country. Thank you Andy and ALL of the first responders and military members of our country...your bravery and sacrafice is never forgotten at The Real DeCOY.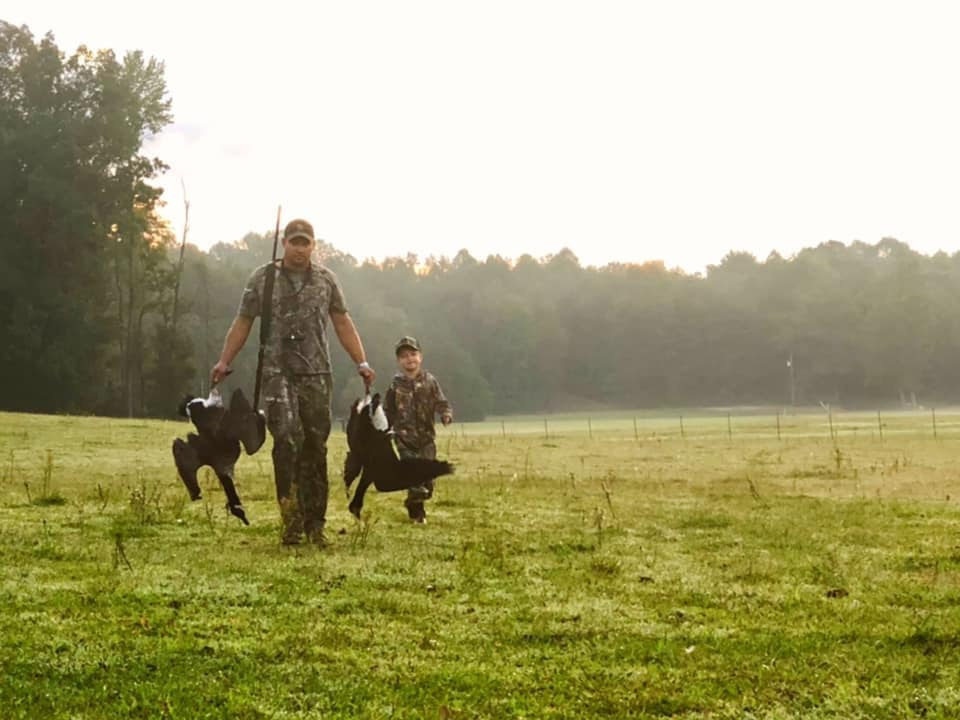 Family Tradition
Traditional outdoorsman values puts the family at the heart of the activity. Andy and his incredible business partner and wife, Kristi, spend countless days enjoying the great outdoors together. Waterfowl hunting is a passion for Andy and his family and is one of the reasons his flocking is so good. Just like us at the The Real DeCOY...if he won't hunt it, he won't make it. We love that about his products and we are honored to have someone like Andy on our team. Quality products and sticking to our core values is our first priority at The Real DeCOY and Two River Counterfeits is exactly on the X.

Click Facebook image to go to Two Rivers Counterfeits page


Why Flocking? Does it really make a difference?


From Andy, with our endorsement
Despite the reports that hunter numbers are in decline, waterfowl hunting is growing exponentially. More hunters are hunting more days per season than ever before. Ducks are seeing hunters from September 1 in Canada until the end of February in Mexico, seven-days a week. The pressure on them is higher than ever.

Setting yourself apart from every other decoy spread is a key component to success. It's one of the 3-4 factors that we as hunters can influence the most and the second most important behind hunter concealment. These ducks are seeing the same 2-4 dozen decoys multiple times a day. Flocked decoys, natural motion decoys... they are the future. No counterfeit bird (decoy) looks more realistic than a flocked decoy with natural movement. It's why I put the time and effort in.

Flocking provides a felt-like uneven yet smooth surface which reflects light in every direction rather than directly back at the ducks. Even in direct summer sunlight, you will have zero reflection. We have eliminated shine entirely. That contrast makes your decoys standout just as a real duck does on the water.

I hunt the end of the Flyway in a state with very strict access and blind laws. You don't get to hunt where the birds are; you get to hunt wherever you can legally find a place to do it. Essentially my hunting around home involves running traffic on birds moving between large private landholdings and refuges that do not allow public access for hunting. At the same time, I am competing with hundreds and thousands of "the real thing" that make realistic decoys critical to my success. That's the reality of it for most waterfowlers everywhere in this country. We don't own private plantations where the X is. We have to convince ducks to come to some place they don't really mind being at, rather than where they were going. My decoys will help put more ducks over your spread.

Caring for your flocked decoy
From Andy, with our endorsement

While flocked decoys certainly look more realistic than painted plastic, they do require more caution during transport. Individual slotted bags are STRONGLY recommended. If possible, place each decoy into a nylon type sack and then into its slot in the bag. The worst enemy of flocked decoys is friction.

If your decoy gets dirty, the easiest way to remove dirt is to just use a regular residential water hose and your finger to gently loosen and rinse away the dirt. Avoid high pressure nozzles. Also avoid using stiff bristle brushes. A soft toothbrush would be fine as long as you don't get too aggressive with it.

An important word about ice: Ice shouldn't really build up on a motion decoy, but if it does it is very important that you LET IT THAW NATURALLY. DO NOT PULL OR ATTEMPT TO KNOCK ICE OFF THE DECOY AS IT COULD RESULT IN YOUR FLOCKING COAT BEING RIPPED FREE. The increased surface area of flocking will soak up water and form a strong bond with ice. So let it thaw on its own.